We are pleased to share these volunteer opportunities with you, and appreciate your interest!
If you have any questions or are interested in any of the church opportunities, please contact us at info@fpc-bethlehem.org. We also welcome your suggestions for additional volunteer opportunities.
FOR FIRST PRESBYTERIAN CHURCH
Hi Neighbors Program Coordinator: Share your talents and interests!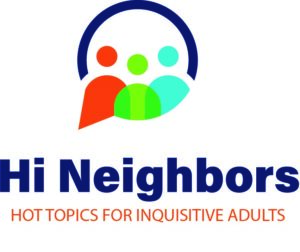 We are looking for a coordinator for our popular Hi Neighbors program – this is the weekly gathering of folks who enjoy presentations on a wide variety of topics. The new coordinator will work with our current coordinator, Leslie Pohl, to learn the ropes of scheduling interesting local speakers and presenters. The weekly sessions are held September – November (the fall series is already scheduled), and March – May. The presentations are free and open to all.
Sunday Morning Child Care Subs: We are in need of a couple of 'on call' volunteers to assist us in providing child care on Sunday mornings. The hours are 9:45-11:30 a.m., or until the last child leaves. There are always two workers present. These are sub positions, in case our regular staff is unable to work. Volunteers need to be at least 16 years old, and will need to get their clearances, for which there is no cost. You will get the assistance you need to complete them.
Congregational Life Team:  This group of volunteers plans and presents social opportunities for our congregation. They typically offer picnics and tailgates, outdoor game nights, trivia nights, group attendance at plays, and other activities; more recently they have coordinated our annual "Blessing of the Animals" event, collection of personal care items, and Christmas gifts for local organizations.
Hospitality Team: When we gather in person, these are the folks who provide refreshments and hospitality.
Ushers and Greeters: This team handles the ushering and greeting tasks for worship and other in-person gatherings.
Main Office Receptionist: Our Main Office is staffed by volunteer receptionists, working morning (9 a.m. – 12:30 p.m.) and afternoon (12:30 – 4 p.m.) shifts, Monday – Thursday. Be the friendly face and voice for visitors and callers, and assist with light clerical duties.
COMMUNITY VOLUNTEER NEEDS
Donegan Elementary School Mentors
If you are available on Thursday mornings from 8 – 8:50 a.m. and are willing to spend some time connecting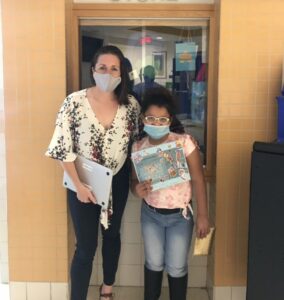 with a K-5 student, we have a volunteer opportunity for you!
Donegan Elementary School, 1210 E. 4th St., Bethlehem, will begin its mentoring program on Thursday, October 6. The adults and students will gather in the school's cafeteria for one-on-one social time, before the students' school day begins.
The goal is to help the children self-assess their emotional wellness – an important step for those who may have emotionally- and/or economically-challenging lives away from school.
To participate, mentors must be vaccinated; masks are worn at all times. You won't be expected to help with 5th grade math homework – but we do ask that you make a commitment to be there consistently, to build a trusting relationship with your student.
Interested – or have questions? Please contact Deb Philpotts at info@fpc-bethelhem.org.
Volunteer Center of the Lehigh Valley
The Volunteer Center's core focus includes volunteer coordinating for individuals, teams and businesses.  They provide extensive training programs that include board service, volunteer coordination training and nonprofit skill building.  Annually they connect over 25,000 volunteers working with 450+ nonprofit organizations and partnering with over 100 businesses annually. Check their website for numerous volunteer opportunities around the Lehigh Valley.
Meals on Wheels of the Greater Lehigh Valley
Meals on Wheels cares for and supports some of the most important people in our community. They provide homebound senior citizens and adults with disabilities with home-delivered meals, grocery shopping and other services. Most importantly, they provide them with the kindness and respect that they deserve.
East 40 is a program of Northampton Community College, occupying 40 tranquil acres on NCC's Green Pond Road campus. Join us for "Volunteer Wednesdays" – drop in between 4-6 p.m. to help cultivate, harvest, and prep food for distribution. Community service hours are available.
Monocacy Farm, located at 395 Bridle Path Road, provides opportunities for volunteers and interns to gain hands-on farming and gardening experience throughout each growing season. Flexible hours are scheduled Monday through Saturday each week April 15 through October 15. Work assignments are tailored to each person's interests and abilities. Community service hours are available.
The Farm will host a special event, the 7th Annual Monocacy Farm Food Fest on Sunday, October 16. They are seeking volunteers to prepare for the event and work the day of; sign up here.
The Miller-Keystone Blood Center serves 12 area counties, and needs 450 units of blood every day. Click the link for details on how you can donate.