A MESSAGE FROM THE REV. J.C. AUSTIN:
IMPORTANT CHANGES IN PROTOCOLS
Friends, I had hoped to spend this article talking all about celebrating Epiphany this Sunday and our first experiment with "Star Words," which is an increasingly popular practice in many churches of receiving a word in worship that becomes a sort of guiding value for the coming year.
I am excited about it and looking forward to experiencing that with you,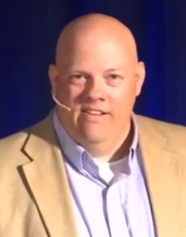 but we'll have to save most of the conversation about it for Sunday, because instead I need to talk about some of the shifts we are making to manage risk in light of the onslaught of the Omicron variant of COVID here in the Lehigh Valley.
The Session's Building Reopening Task Force met in a special meeting Wednesday night to discuss what changes we might need to make in light of the rise of Omicron.
A number of churches across the country started returning to digital-only worship services around Christmas Eve, but most of those are either churches in small buildings where distancing is not possible, or are some of the largest churches in the country, such as the Washington National Cathedral, that had ticketed crowds in the thousands coming.
Our average in-person attendance right now is below 25% capacity of the room for both the Contemporary Service and the Traditional Service, so there is ample space for distancing, which is one of the primary changes we are implementing starting this Sunday in order to continue having an in-person option for worship in a way that is responsible in terms of risk.
Specifically, we are returning to a 6-foot distancing policy in terms of seating in worship between households or "pods" in addition to maintaining strict masking requirements. We are defining a pod as people whom you either share a house with or with whom you are in regular close contact on an ongoing basis (i.e., your best friend with whom you meet up regularly).
In the Sanctuary, we will now be leaving every other pew empty; these "closed" pews will be marked with Post-It Notes with an "X" on them. Only one household/pod may sit in a pew, and we are asking you not to sit directly in front of or behind the people that are two pews from you in either direction. So, for example, if the person two pews back is sitting on the aisle already, move into your pew so that you are in the center. In the Kirk Center, we will be spacing chairs according to this policy, as well, but that is simpler because there are no fixed pews.
Secondly, the Chancel Choir will be on hiatus until this surge abates, as it is impossible to adequately distance in the choir loft, and choral singing is more forceful than ordinary singing, and thus a higher risk even when masked. Instead, we will have a soloist to lead congregational singing, which so far has not been challenged as a practice in guidance about Omicron. Similarly, the Contemporary Service will now only include one vocalist instead of multiple ones.
Finally, the Task Force wants to remind you all that you are required to wear a properly fitting mask over your nose and mouth at all times inside the church buildings, and you are urged to either double-mask or wear an N95 mask as you are able. Do not remove or loosen your mask at any time; this is particularly important if we are going to be able to continue with congregational singing, because some people are tempted to hold their masks away from their mouths while singing, which then breaks the seal and dramatically heightens the risk.
Further, you are expected to be fully vaccinated, which now means the initial course of vaccination plus a booster, if you are attending any in-person worship or activities at the church. We will continue to offer a strong digital option for worship and if you are immunocompromised or have other reasons not to receive a vaccination, we strongly urge you to participate remotely rather than attend in-person.
Thank you for your understanding and your willingness to abide by these new protocols so that we can continue to have an in-person option for worship; nobody wants to return to digital-only worship, but if we are to avoid that then it is all the more important to have consistent and universal compliance with these safety protocols.
And finally, I encourage you to take this season as an opportunity for discipleship in loving your neighbor. Everyone in the world is tired, frustrated, stressed, and anxious right now; it's simply a question of how much of each one for each person.
A kind word or card of support can make a huge impact on someone right now, and a response of patience or forbearance to someone who is short with us or an apology when we are short with them can be a wonderful way to break such a cycle instead of adding to it, and reflect some of God's light and love into a world that is particularly desperate for it right now. Which is perhaps the best place to conclude this Epiphany newsletter article!
Grace and Peace,
J.C.