A MESSAGE FROM THE REV. LINDSEY ALTVATER CLIFTON: EXPLORING THE OPPORTUNITIES
Dear ones,
I sincerely believe that the Spirit is stirring up something powerful in our midst… not just at FPCB, but in Bethlehem and the Lehigh Valley.
This week, the City of Bethlehem released the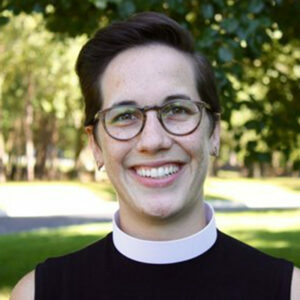 first part of their work toward an affordable housing strategic plan.  This follows their assessment of issues related to homelessness and housing that began last year and will continue toward the implementation of specific strategies addressing these challenges by the late spring or early summer.  You can view the slides and watch the presentation here:
City Housing Needs Assessment and Strategic Plan (slides)
Presentation (video)
While the results clearly indicate that our community is facing a housing crisis, I'm heartened by the energy and passion that I continue to see among our nonprofit partners and civic leaders across the region who are collaborating to identify and employ the strategies that will most help mitigate the effects of this housing crisis on our neighbors, especially those who are most vulnerable.
One of the most active local partners in these efforts is New Bethany Ministries, whose work is to offer hope and support to people experiencing poverty, hunger, and homelessness.  A few weeks ago, I was appointed by the Mayor and City Council to serve on the Bethlehem Housing Authority's Board of Commissioners.  Marc Rittle, the Executive Director of New Bethany Ministries, also serves on the Board, and I continue to be impressed!  This Sunday, Marc will join me in both worship services for a dialogue about New Bethany's work and our community's needs.
Together, he and I will explore how communities of faith like ours can be engaged in serving the least of these, especially through community organizing, education and advocacy, and putting our resources to work in meeting the needs of our neighbors.  I hope this conversation will continue to inspire our imagination about how we might live out a Matthew 25 future!
Courage and hope for the journey,
Lindsey