It's important to recognize just how improbable, even unimaginable, this story is.
This is Elijah we're talking about: one of God's all-stars,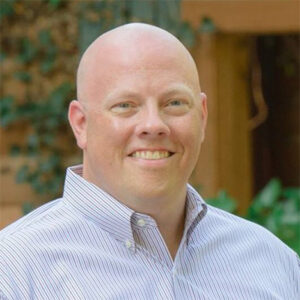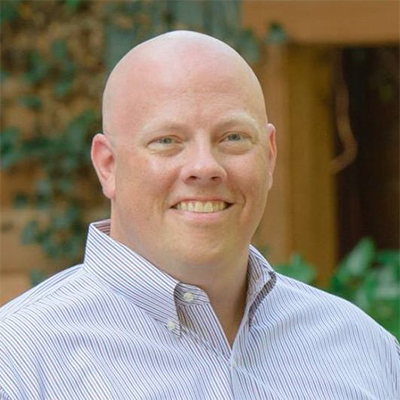 perhaps the greatest of the Hebrew prophets. This is the one thought by later generations to be no less than the herald of the Messiah when he comes, the one who miraculously appears alongside no less than Moses on the mountaintop to speak with Jesus during his transfiguration, literally embodying the Prophets as Moses embodied the Law, the two primary Biblical authorities for the Jewish people.
During his own day, Elijah wielded sharp-edged words and accomplished such mighty deeds of power on God's behalf that even kings were apprehensive of his approach. And yet look at him here, lying beneath this bush in the wilderness: dejected; exhausted; despairing; self-pitying, wishing only for death. It is enough, he says; it is enough. 
How did he get here? After all, it was just a few days earlier that he confronted the prophets of Baal, the Canaanite storm god, just him against a whole gang of them. It's a great story. He built one altar, they built another; each of them piled up wood and placed the animal sacrifice on top.

The bet was, whoever's god lit the fire when they called on him was the winner. Elijah had no doubts about what God was up to then, and so he was more than confident. He was cocky; he was flamboyant; he was trash-talking the prophets of Baal! They were all shuffling around their altar, calling on their god with nothing happening, and Elijah was saying things like, "Hey, you got to yell louder than that! Maybe Baal's asleep. Oh, is your god leaving you on read? Sending you to voicemail? You know, I hate to say it, but maybe he's just not that into you."
Yes, Elijah won, and he won big. After Baal was a no-show, Elijah decided to pile on, quite literally: he dug a trench around his altar and poured giant buckets of water on the wood so there could be no question of spontaneous combustion.
Then he prayed, and God answered his prayer and produced some real fireworks, lighting up the altar like a bonfire. The people all proclaimed God as the one true Lord; the prophets of Baal were…"taken care of." It was great! But look at him now: dejected, depressed, broken. He has had enough.

It's actually not that hard to understand when you think about it, though. He had won; finally, finally won. He'd been moving around for years, hiding far from home, alone or with people who weren't his own. But it was finally over. He'd won the people back; he'd shown the king who the real King was; he'd gotten rid of the Baal worshippers.
But when he got back, he received the message from Jezebel that we hear in our passage today. It wasn't that he was scared. After all, he'd just broken her power by killing all her prophets. But his victory turned out to be hollow; it was all for nothing.
He was still alone, and she'd just start building new idols, recruiting new prophets, and pretty soon he'd have to do the whole thing over again. Nothing had changed. All his work, all his suffering, all his hard-won victories, all of it seemed meaningless. So he just left. He'd had enough.

Most of us have felt that brokenness, that bitterness, that despair at some level. Maybe it was in your professional life, feeling like every time you'd finally helped the organization turn an important corner, you were right back into the dysfunction that had always been there.
Maybe it was in your personal life: a relationship or personal health situation that never seemed to get better no matter how hard you tried. Or maybe it's just trying to sustain your faith when you're doomscrolling on your phone through story after story about intractable political polarization and rising inflation and senseless violence and hateful rhetoric in the name of Jesus and on and on until you finally you just want to throw the phone through the window and shout out, "Enough!!! I don't want to start working and hoping and believing all over again just for this! Just leave me out of it!"
Well, that's what Elijah did. He decided to check himself out. He left his job, his homeland, his servant, and finally civilization itself until he collapsed under this pathetic shrub, all alone, hoping to leave behind life itself.
But God wouldn't let him check out. An angel came to that shrub and bailed him out. At first, Elijah just eats and drinks and goes back to sleep. And that's significant in and of itself. I saw a meme on a Twitter feed that is focused on wellness and self-care for pastors that said, "Remember when Elijah was so burnt out that he wanted to die, and God said, "Here, eat something. Now take a nap. You'll feel better."
It's the wisdom we impose on three year olds but often neglect for ourselves. But it's more than just good advice, as well. Eating, drinking, and sleeping are the most basic acts of human life; the narrator doesn't bother to mention that he keeps breathing, but that is the only other function for sustaining human life that is on that level.
If we don't attend to those things, we will die, plain and simple. And so simply by God offering this through the angel, and Elijah accepting it, he is already turning in the direction of life once more, even if he hasn't realized it yet. 
But he has to make a stop first. The angel wakes him up and gives him that cryptic warning, "Eat, otherwise the journey will be too much for you." Journey? What journey? Where could God be sending him? Elijah jumps up and runs off to Mount Horeb, figuring that God would be there.
After all, when God created Israel in the first place, that's where he met Moses and explained everything, where he made covenant with them and handed down the Law. When he arrives at Horeb, he crawls inside a cave to wait for God to call him out, just like God did to Moses all those years ago.

But apparently, that's not what God had in mind: "What are you doing here, Elijah?" God asks. Elijah's response sums it all up for him: "The Israelites have forsaken your covenant…I alone am left, and they are seeking my life, to take it away."
Elijah's saying that he has a right to be here. He's been faithful; he's been the only faithful one, and now he's withdrawn from society to protect himself.  He's come to be alone with God, because he just can't do it our in the world anymore; his enemies are too powerful, too threatening.
In some ways it's a relief for us that Elijah, the greatest of prophets, ends up in this place. It's such a human temptation, for us no less than for Elijah, to give up when we seem to be doing the same thing over and over with not much result. It's easy to want to and retreat into the wilderness of our world or even our hearts and just find a cave for ourselves and God where it's safe. This is what Elijah wants.
So you know that he's excited when the Word comes to him, saying, "Go out on the mountain, because God is about to pass by!" He's sitting there, anxiously waiting for signs of God's presence, when amazing things start happening: wind rips through the mountaintops, fire burns up the few shrubs and weeds amongst the rocks, and powerful tremors shake the very foundations of the earth.
But, surprisingly, God is present in none of those things. When they stop, an eerie silence descends upon the mountain, like smoke settling after an explosion, and Elijah finally gets up.
He wraps up his face with that filthy cloak to protect himself from God's glory and slowly peers out of the mouth of the cave. And as the hair stands up on the back of his neck, and as his ears strain and his eyes blink rapidly and every fiber of his being tingles in anticipation of meeting the LORD God Almighty face to face, he hears a voice which says….."What are you doing here, Elijah?"

Can you imagine? It's the same thing he was asked before all the excitement! God really did pass by, but God just kept right on going. God's not waiting for him. "What are you doing here?" the voice asks out of the silence. Either because he's so confused or so stubborn, Elijah just stutters out his same answer, and God seems to give up on getting Elijah to figure it out on his own; he comes out and tells him where to go and what to do.
And yet the point of this whole experience wasn't some divine practical joke, nor is it the original version of Waiting for Godot, with Elijah waiting and waiting and nobody showing up. God does not ignore Elijah nor abandon him. In fact, at the end of the passage God answers all of Elijah's complaints, all his reasons for abandoning his prophetic responsibilities and coming to Mount Horeb in the first place.
Elijah came because he was the only prophet left; God tells him to go and anoint a new one. Elijah came because the king had forsaken the covenant; God tells him to go and anoint two who would eventually drive Baal worship out of Israel. Elijah came because nobody was faithful in Israel except him; God tells him to go, pointing out seven thousand others with whom he can work.  

The point is that God was trying to show Elijah that God doesn't necessarily appear the way Elijah expects him to or wants him to: in power and glory, handing down a new Law and starting a new nation of Israel with Elijah as the new Moses.  Elijah may have had enough of the Israelites, but God hasn't.
God's grace is more than enough for them; God's soft, insistent "yes" is greater than all the "no's" from them or Elijah. God whispers gently out of the silence, and tells Elijah that it's not enough, that it's not over. He commands Elijah to go back the way he came and do what he's been called to do.
God is choosing to act through Elijah, to restore and reform Israel rather than reject it. God has plans for Elijah and Israel that go beyond what Elijah feels is enough. And Elijah has to decide whether he's up for that, or whether he really means what he said: that he's had enough.
This story is both a great challenge and good news for all of us, for all of us here are called through our baptisms as God's ministers. It's a challenge because it means that God is still working for renewal and reconciliation long after we've had enough; it means that God has more plans when we don't really feel like being a part of them anymore.
It's good news, though, because it also means God doesn't leave us behind, even when we take wrong turns or just give up, insisting that we've had enough; God doesn't send us out alone, even when we feel lonely.
God chooses to work with us and through us in all our hesitation and imperfection; and God chooses to work not only through us, but through so many others that we sometimes don't see or recall, but which help remind us that while we each and all have a crucial role to play in building up God's kingdom, it is never up to us alone.
God's grace is always far greater than our own faithfulness, but it always includes our faithfulness. In other words, God's grace doesn't depend on our having enough faithfulness; our faithfulness comes from and draws upon on God's grace. And that, finally, is more than enough. That's everything.