Just picture it: a windswept mountaintop; a few large rocks and a pile of wood between them; a small, young figure lying motionless atop the wood.
And there, standing above him, the wind whipping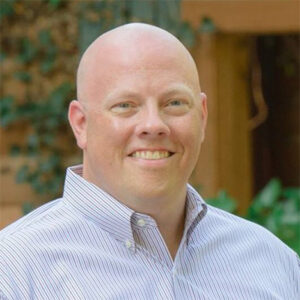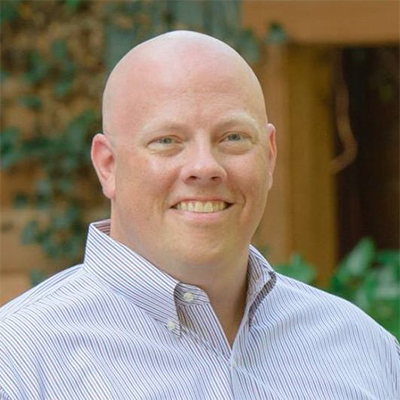 his beard and his loose, well-worn garments about his gaunt frame, is an old man. We cannot see his face, whether his eyes are brimming with tears, or blazing with anger, or darting quickly about the landscape, desperately looking for some way out. His gnarled hand, trembling, slowly reaches out for the long blade glinting in the sun. The fingers curl around the handle. The thin muscles of the arm tighten as he picks up the knife. The wind is the only sound.
The really terrible thing about this story, as we listen to it, is not that Abraham is some insane parent doing this of his own accord; Abraham is doing no less than following a direct command from God.
When the command comes, it comes when Abraham is finally comfortable and settled down in his old age. He's struggled with famines, sought shelter with the Egyptian pharaoh, and gone to war against local kings. He's rescued his cousin Lot from the destruction of Sodom and Gomorrah. He's gotten to the Promised Land and made peace with the local residents so he can settle down.
And finally, after waiting for a lifetime, after years of hoping and listening to God's promises even as his wife was barren and he turned 99, it happened. He had a son and named him Isaac, which means "laughter," in memory of their reaction when God told them they would have a son together in their old age.
Finally, God had granted Abraham a family, a future, and laughter. And now, as he has become secure in watching his son growing before him, this unforeseeable test comes from nowhere. Abraham isn't stupid; the narrator tells us this is a test, but he can tell that pretty quickly himself. After all, Isaac means more to him than anything else in the world: Isaac represents his past and his future, everything he has worked toward and his hope for immortality through the passing on of his name. Abraham knows why Isaac's life is the crux of the test.
The real question is, what kind of God would do such a thing? Well, whatever else the answer might be, it's clear that it is a sovereign God. "Sovereign" is a word we Presbyterians like to throw around a lot when we talk about God. It's a royal word, a powerful word, a word that means that God is ultimately the one with the power and the control.
We like to talk about God's providence in our lives, about our individual vocations by which God calls us to live Christian lives. But this belief in a sovereign, Almighty God becomes a problem when bad, undeserved things start happening to us or to people we love. And many people resolve that problem by assuming that they are being tested.
I will never forget counseling a woman who walked into the church I was serving in New York City, days after 9/11, seeking counsel after her adult son died in the Towers. She was sad; she was angry; she was regretful; but she kept trying to reassure herself by saying, "I guess this is just a test of my faith. God is testing me for some reason." And I had to ask her, "Do you really believe that? That God would do something like this, and do it just to test us?" And she said, "I don't know. I don't know what else to believe." And, unfortunately, she didn't; she didn't know what else to believe. That, at least, made some kind of sense to her.
Abraham knew all about the kind of God this woman believed in. After all, his neighbors there in the Promised Land worshipped gods who demanded child sacrifice as a sign of ultimate faithfulness and devotion. He probably watched more than a few go up into the mountains with their firstborn children and come back alone. To their followers, these are sovereign gods, gods of power who have the right to demand one's child as the price of receiving favor. Was this the kind of God he was following all this time?
Now, sacrificing our children for a higher purpose is something we do accept in our society. I remember receiving a card on my 18th birthday from the U.S. government, asking me to keep in touch in case they decided they needed to start a military draft. For over two hundred years, American parents have given their children to the government in times of war, and many have received them back in body bags, having made what is called the "supreme sacrifice for the preservation of liberty."
It is when the higher purpose is in doubt that we start to ask questions and get angry, whether it is Vietnam or Iraq. And that is the crux of the problem so many of us have with this story: we can't understand the higher purpose. The U.S. government doesn't order us to hand over our children to be killed simply to prove that we take its power seriously. Yet that is precisely the interpretation of God's motivation here which many people have taken away from this story.
Which is why I want to be very clear that THAT IS NOT WHAT IS HAPPENING HERE. Remember that God has a great deal invested in Abraham's faithfulness. Abraham is nothing less than the foundation of God's entire plan for the salvation of humanity. God has to make sure Abraham will really trust God. God has to make sure that Abraham will follow when he's called, yes, but even more importantly: God has to make sure that Abraham knows what kind of god he's following.
That's the point of this test. It's easy to forget that God doesn't want Abraham to kill Isaac any more than Abraham does. You see, God's identity is wrapped up in Isaac at least as much as Abraham's is. Isaac is God's promises made flesh. God promised Abraham that if he answered God's call, God would give him a son and raise a mighty nation from his family. God's credibility, God's character, is on the line here. If Isaac dies, much less if Abraham kills him on God's orders, then God is unfaithful and untrustworthy, capricious and bloodthirsty, no different from any of the Canaanite gods.
So yes, in a way, this is a test of Abraham's faith, but not in the sense that we so often assume. God is testing whether Abraham trusts God enough to mean what he says to Isaac: "God himself will provide a lamb for the burnt offering, my son." If Abraham doesn't believe that, if he believes he's following a God who can and will demand the sacrifice of Abraham's son and God's promise, then Abraham isn't going to be a very solid foundation for building God's people on.
But just as important, this is a test of God's faith, too; through his obedience, whether he knows it or not, Abraham is actually testing God. Through his actions, Abraham is saying, "I swore to obey you, and you swore to fulfill this promise to me. I'm going to call your bluff." Abraham has revealed his faith; now it remains to be seen what kind of God he really serves.
So what kind of God is it who has called Abraham to stand over his son on top of that mountain, his hand clenching the knife, arm upraised to slay the boy? The kind who shouts a word of grace that sweeps away the empty whispers of the wind swirling around the mountaintop: "Abraham! Abraham!" Then, for the first time, Abraham's eyes light upon a ram entangled in the bushes by its horns.
For the first time, perhaps, Abraham realizes that God is utterly faithful to the promises he has given. He learns that God's grace is more radical than God's demands, and that God finds a way out of what our eyes tell us is a dead end. This passage is good news, believe it or not, because it reminds us that God's tests do not end in death or tragedy. God's tests are not, are never, about whether we really believe in God's power and sovereignty; they are about whether we really believe in his grace and love.
God's tests are not about whether we will follow him into death; they are about whether we will follow him into life. Now, this is not to say there are not evils to resist and struggle against; a quick scroll through whatever news sources you use on your phone will remind you of that. But such things are NOT tests that God sends upon us; they are evils which God stands with us in withstanding and opposing.
And for us, as followers of Jesus Christ, God proved God's character and credibility when God sent God's only Son who offered himself on the cross to establish the way out of no way, to bring life out of death, to suffer the worst the world could do, and keep coming for us with love, and mercy, and grace, and peace. That is God's test, the test that God passed once and for all in Jesus Christ. Our test is simply whether we will follow that kind of God.