Who you eat with is who you are.
If you don't believe me, then you had a different experience of middle school than I did. I remember walking into the cafeteria at Sutton Middle School in Atlanta, GA, for the first time at the start of seventh grade. I had just moved to Atlanta from Allentown, and was definitely experiencing some culture shock.
As many of you know, I attended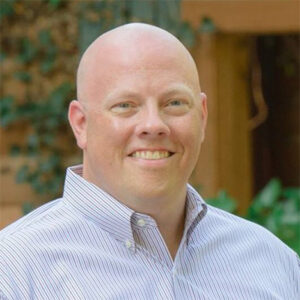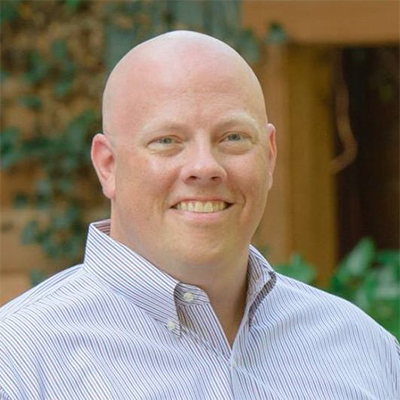 Cetronia Elementary School in the Parkland School district from kindergarten through sixth grade. Now, Cetronia was a small and vey homogenous school at the time, only about 200 kids total from kindergarten to sixth grade, and diversity there was whether you were Lutheran, Catholic, or "other."
Sutton, however, was an enormous school of 1500 kids in only three grades, and they represented every race, class, and religion you can think of. Plus, it was a middle school, so everyone there had started together in sixth grade. But Parkland School District was still on a junior high system when I was growing up, so not only did I not know a single person at Sutton, but I was entering the middle school environment for the first time while everyone else had a year's experience under their belts. I felt completely lost, and nowhere was that more true than in the cafeteria.
I remember walking in the doors and feeling the wave of raucous energy from all the people who were already eating crash over me. I followed the herd to the line, picked up a tray that the lunch ladies filled with what everyone else seemed to accept was food, and stepped into the large cafeteria full of tables. And then I stopped, because I had no idea where to sit. More precisely, I didn't know who to eat with.
I did have some primal survival instincts of who not to eat with, though. Over on the left was clearly where the football players were in their team jackets, and I was definitely not one of them. Over in the right corner were the punks, with their spiked hair and mohawks (it was the mid-1980s); I, in my polo shirt, would probably be even less welcome there. Nearby was a table of boys without any fashion sense at all who seemed to be collaborating on some kind of complicated math project, and I figured that wasn't the best first social move for myself. Plus even they probably would've excluded me when I revealed the limits of my math skills.
Finally, I saw a table with no immediately discernable identity from their clothing and hair, and a few empty spaces, so I headed there. I sat down and was lucky enough to discover a vigorous conversation going on about what was the best song on Michael Jackson's Thriller album, which was in the middle of its long run at the top of the charts. I sided with the "Billy Jean" faction, which seemed like a safe bet, and finally began to relax a little. Maybe, just maybe, I thought, I had stumbled into my group: the "normals," as I learned they are sometimes called, not necessarily as a compliment!
Who you eat with is who you are. The Pharisees confronting Jesus in this passage knew that as well as any teenager. Now, there has been a major shift towards social inclusivity in Generation Z, the kids who are in school right now. But prior to that shift, there were a lot of similarities between first century society and U.S. teen culture.
Both were extremely concerned with maintaining and hopefully increasing your social status in the eyes of others. Both believed that who you associate with influences that status, positively or negatively, because others judge you based on those associations. If you spend your time with people of lower status, your status gets lowered accordingly; if you spend your time with people of higher status than you have, your status goes up accordingly. And nowhere is more influential than where and with whom you eat. That's why school cafeterias have traditionally been so stressful; that's why the Pharisees here are grumbling about Jesus and what he's doing.
By this point in his ministry, Jesus is a renowned public figure; huge crowds are following him around wherever he goes. Unlike the scribes and Pharisees, who taught by appealing to the authority of Scripture or great rabbis and their teachings, Jesus speaks and acts out of his own authority: interpreting Scripture directly for his listeners, and doing great works of power like healings and exorcisms. So the crowd has a very high opinion of him.
And yet, these Pharisees note, that high regard seems inappropriate. "All the tax collectors and sinners were coming to listen to him," Luke tells us. "And the Pharisees and the scribes were grumbling and saying, 'this fellow welcomes sinners and eats with them." That's not how things are supposed to work, they are saying. If Jesus really is such a great and powerful teacher, he shouldn't be associating with such people of ill-repute as sinners and tax collectors.
And not only does he tolerate them, he welcomes them; and not only does he welcome them, he eats with them. Jesus eating with such people isn't just strange, it's offensive. He is treating them as if they are decent people, when everyone knows they are not. He shouldn't be honored or esteemed, they grumble; he should be rejected himself if he's associating with such rejects!
Jesus, of course, hears their grumbling and responds quickly with a parable. "Which one of you, having a hundred sheep and losing one of them, does not leave the ninety-nine in the wilderness and go after the one that is lost until he finds it? And when he has found it, he lays it on his shoulders and rejoices. And when he comes home, he calls together his friends and neighbors, saying to them, 'rejoice with me, for I have found my lost sheep.' Just so, I tell you, there will be more joy in heaven over one sinner who repents than over ninety-nine righteous persons who need no repentance."
Now, there's an awful lot packed into that one parable, so let's slow down for a moment and take a closer look. First, there's that opening question: "which one of you, having a hundred sheep and losing one of them, does not leave the ninety-nine in the wilderness and go after the one that is lost until he finds it?" Jesus says this as if the answer "yes, I would" is the most obvious thing in the world. But it isn't.
Remember that parables are a form of theological or moral storytelling that are always designed to upend expectations. When it comes to this parable of the Lost Sheep, the expected answer is not, "all of us would;" the expected answer is "none of us would." If you're a good shepherd, you're not going to leave your entire flock defenseless against predators and thieves for who knows how long in order to go look after one sheep that was too dumb or irresponsible to stay with the flock. That lost sheep literally had one jobto follow the shepherd together with the rest of the sheep, and it blew it. Nobody's going to risk their entire flock to go after one sheep like that.
And yet Jesus is saying that's the right answer: to leave the flock and go after the one that is lost until you find it, for as long as that takes. And not only that, but when you find the sheep and bring it home with all the others, you should call your neighbors and friends all together and throw a party because you found that one sheep, as an act of communal welcome and celebration.
Except maybe for the other ninety-nine sheep, that is. I don't know about you, but if I'm a sheep that's been doing everything right, eating my grass and following the shepherd with the other sheep, and the shepherd announces, "okay, y'all, there's a sheep that's lost and I'm going after it until I find it," then I'm going to be pretty unhappy.
"Look, shepherd, I have one job, and that's to follow you with the other sheep. And I'm doing my job. Now you're telling me that you're going to run after this other sheep that ISN'T doing what he's supposed to do, and leave me here defenseless? Because YOU have one job, too, and that's to lead and protect the flock, not go after every wayward sheep that won't do what it's supposed to do. Come on!"
Here's the thing, though. The flock is only defenseless in this scenario if they stay behind when the shepherd goes after the one lost sheep. They're only defenseless if they stop following the shepherd, which is the one thing they're supposed to always do. If they follow the shepherd in looking for the one lost sheep, they're still under the shepherd's protection. If they follow the shepherd in looking for the one lost sheep, they might even help find the lost sheep easier.
Ninety-nine sheep can make a lot of noise; if the lost sheep really is just lost, it'll hear the ninety-nine before it hears the shepherd, but it'll know the shepherd is with the flock and can come back. And, for that matter, what if the one sheep isn't actually lost? If you look closely at the text, it doesn't say that the one sheep got itself lost; it says that the shepherd lost one of his sheep. Hear the difference? Maybe it was just tired and stopped to rest but nobody stopped with it because they weren't looking out for each other. Maybe the other sheep were excluding it from the flock or the available food. There could be a lot of different things that caused it to get separated from the flock.
But it is the shepherd who notices that the one sheep is gone; it is the shepherd who determines the sheep is lost, because regardless of what the reason is, the shepherd wants the sheep back. The only things that are lost, after all, are things that we want back: things that we value, and miss, and want to find and reclaim. The one sheep is lost, and the shepherd is going after it. And the ninety-nine sheep have to decide whether they're going to keep following the shepherd when he does that, to be a part of that search to find and welcome back the one that they all have lost, because they are all supposed to be together following the shepherd.
Many of us here feel like part of the ninety-nine; we try to stay together in following Jesus as the Good Shepherd. Some of us here feel more like the one: distanced from the flock or maybe even the Shepherd, unsure of where or whether we belong, and maybe even whether we still want to. In any case, one of our Core Values here at First Presbyterian of Bethlehem is being a congregation that is "Welcoming to All." And that's a good and faithful value for us to have, one that resonates deeply with the whole of the Christian gospel and with this passage in particular.
But it's also really challenging, because it is so easy to forget that being welcoming to all doesn't mean being welcoming to anyone who wants to be like we are; it means being welcoming to anyone in the fullness of who they are, which might even mean that we have to shift some things in order to truly welcome others. And yet doing that does not, or at least should not, mean shifting who we are, but rather embracing the fullness of who we are, as well, for it is in doing that together that we create authentic community.
One of the classic films about teen life and identity is called The Breakfast Club, which actually came out while I was a student at Sutton Middle School. The film centers on five high school students, each representing an archetype of teen identity at the time, who are thrown together in detention on a Saturday for a variety of different reasons. The authoritarian vice-principal tasked with monitoring detention assigns them each an essay to complete by the end of the day on the subject of "who they think they are."
At the beginning of the day, they only see each other and interact with each other based on those group identities: the prom queen, the jock, the delinquent, the nerd, the gothic outsider. But as the day goes on and they are left largely to themselves, they begin opening up to each other and seeing themselves in each other: they are all insecure, just in different ways; they all have complicated relationships with their parents who don't really get them; they all feel the intense pressure of others' expectations.
By the end of the day, they write a single essay from all of them together answering the question of "who they think they are." The essay concludes, "we think you're crazy telling us to write an essay telling you who we are. You see us as you want to see us: in the simplest terms, in the most convenient definitions. But what we found out is that each one of us is a Brain, and an Athlete, and a Basket Case, a Princess, and a Criminal. Does that answer your question? Sincerely yours, the Breakfast Club."
What has happened, at the end of that film, is not that the insider kids have let the outsiders join them; it's that all of them together have found a new community, the Breakfast Club, which includes all of them together, recognizing and being defined together by their greater commonality without erasing their individual particularity.
Who we eat with is who we are. In this church, in any community that seeks to follow Jesus Christ, who delights in eating with everyone, that means there is always room at the table for more: insiders and outsiders; believers and doubters; seekers and joiners; those who feel lost and those who feel found, all belonging together as part of the flock that follows Jesus wherever he leads us, into green pastures and beside still waters and through valleys of deepest shadow, looking after each and every one of us and calling us to do so for each other as we follow Christ and goodness and mercy follows us all the days of our lives, until we all dwell in the house of the Lord forever; together.